CHES is proud to host a monthly session of the Cutting Edge Speaker Series on the second Tuesday of each month from 12:00-1:30pm, with virtual connections available to all distributed sites. Presenters will be drawn from our internal UBC community, as well as external institutions. Depending on the month, the Cutting Edge Speaker Series will vary in a rotation of three different speaking genres:
The What I'm Thinking About is designed to promote questions and discussion around a specific topic relevant to health professions education. Each session is facilitated by a moderator, and will usually include two to three short presentations of theoretical, research-based, or implementation findings before moving into group questions and discussion.
The Invited Speaker Rounds are focused to present a critical examination of current topics of interest in health professions education research. Each session will feature an invited local or international speaker, who will present their program of scholarship, with audience questions and discussion to follow.
The Joanna Bates Lectureship will feature a presentation from a CHES trainee, fellow, or student in recognition of the legacy of CHES' founding director, Dr. Joanna Bates.
Learning Objectives – by the end of each session, participants will be able to:
Identify and challenge current thinking in a particular area of health education scholarship.
Relate concepts explored to their local educational context for the purpose of improving education practices and informing educational innovations.
Relate concepts or insights explored to their own scholarship.
If you have a suggestion for a topic or presenter, please contact laura.nimmon@ubc.ca.
---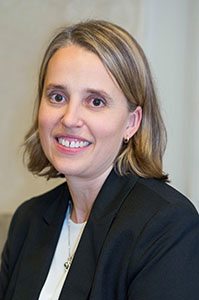 Net Worth of the Network: The Value of Relationships in Learning in Faculty Development (and Beyond)
Heather Buckley, MD
CCFP, FCFP, MHPE
Date: Tuesday, September 14, 2021
Time: 12:00pm to 1:30pm
Zoom ID: For connection details, please email ches.communications@ubc.ca.
Abstract
Faculty development is increasingly important in health professions education. In recent years, its conceptualization has broadened from an individual skills training activity to more contemporary notions of a social organizational model that recognizes the important roles of relationships and networks as mediators of knowledge. Although these conceptual advancements are critical, we have lacked empirical evidence and therefore robust insights into how these networks function to shape learning in faculty development in the health professions. My presentation will describe a study that employed a qualitative social network approach to explore how teaching faculty's relationships influenced their learning about teaching. I will also broaden the conversation to include other insights about learning and teaching garnered over the past year when means of face to face connection were absent, yet many relationships were still able to flourish in the virtual space.
Biography
Dr. Heather Buckley is a Clinical Associate Professor in the Department of Family Medicine. She graduated with her medical degree from the University of British Columbia (UBC) and completed her residency in Family Medicine at the University of Western Ontario. Dr. Buckley recently completed the Clinical Educator Fellowship Program at the UBC Center for Health Education Scholarship; during that time she also completed a Masters of Health Professions Education from Maastricht University. She has a special interest in the area of faculty development, and holds a leadership position on the Vancouver Fraser Medical Program (VFMP) Faculty Development Team.
Dr. Buckley is also the Portfolio Pillar Lead, Student Assessment Unit, UGME (Undergraduate Medical Education) at UBC. She has also actively supported the teaching and examination requirements of students in VFMP for the past 15 years, and has been acknowledged for her contributions, most recently including the inaugural Dr. Richard Wadge Teaching Award in 2019 and the AFMC Award for Outstanding Contribution to Faculty Development in Canada in 2020.
---

To be updated.
RCPSC Accreditation
The CHES Cutting Edge Speaker Series is a self-approved group learning activity (Section 1) as defined by the Maintenance of Certification Program of the Royal College of Physicians and Surgeons of Canada.