2021 CHES Celebration of Scholarship
The Centre for Health Education Scholarship will host the 11th Annual CHES Celebration of Scholarship virtually on Wednesday, October 6, 2021! This event is an opportunity for the CHES community to showcase and share their work and celebrate the accomplishments of the health professions education scholarship network.
To reference last year's program, please click here.
Plenary Speakers
Title: to be updated
Biography: Dr. Nadine Caron is a member of the Sagamok Anishnawbek First Nation. She is a practising surgical oncologist in northern British Columbia where she provides cancer screening, diagnosis and surgical care for individuals in rural, remote, and northern BC - a large percentage of whom are Indigenous. Dr. Caron is the sole Indigenous physician within BC Cancer, the only Indigenous academic faculty member within the University of BC's Faculty of Medicine, a Professor at UBC Northern Medical Program and Department of Surgery as well as a Senior Scientist at Canada's Michael Smith Genome Sciences Centre at BC Cancer. Dr. Caron is the inaugural First Nations Health Authority Chair in Cancer and Wellness at the University of British Columbia. She is also a founding co-Director of the UBC Centre for Excellence in Indigenous Health and Consultant in development of BC's first-ever Indigenous Cancer Strategy to improve Indigenous cancer outcomes and experiences in BC. "Improving Indigenous Cancer Journeys: A Road Map". Dr. Caron currently leads the development of the Northern Biobank Initiative, including a First Nations-governed and controlled biobank in partnership with the FNHA that aims to provide safe access to cancer research for First Nations people in Northern BC. She is also co-Lead investigator on the Silent Genomes project which aims to address the genomic divide by reducing access barriers to diagnosis of genetic disease in Indigenous children and facilitating a governance framework to inform policy in fields of data sovereignty, genomic research, Indigenous research processes, among others.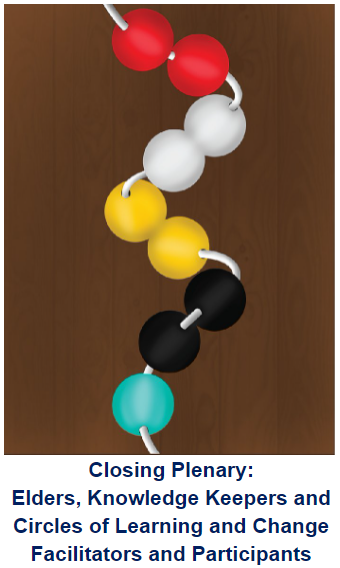 Title: The Journey of Change-Making: Decolonizing and Indigenizing Healthcare Professions at UBC - An Experiential Circle of Learning and Change
In-Person Networking
CHES is also pleased to include face-to-face, in-person networking opportunities as part of this year's conference!
For local attendees in Vancouver, a wine and cheese reception will be held at 4:30PM after the virtual conference (specific location to be announced soon). Please RSVP via the registration link by Friday, September 17th @ 11:59PM if you'd like to attend.
For CHES Day attendees located at the IMP, NMP, or SMP sites, a local networking event is also being coordinated at each of the distributed sites. Please RSVP via the registration link by Friday, September 17th @ 11:59PM, to indicate your interest in attending. Further details of location and time will be emailed to you following this date.
Event Schedule