2020 CHES Celebration of Scholarship
The Centre for Health Education Scholarship will host the 10th Annual CHES Celebration of Scholarship virtually on Wednesday, October 7, 2020! Join us as we adapt to the changing environment and bring opportunities for the CHES community to showcase and share their work in a virtual format! This event will continue to celebrate the many accomplishments of the health professions education scholarship community.
As we move the Celebration of Scholarship virtually, we look forward to offering you the same vibrant programming, impactful networking, and opportunities to reflect and connect over the emerging and prominent topics in our field. The virtual-version of our conference will include our regular offerings, including: Plenary Sessions, Round Table Discussions, Oral and Poster Presentations, and time for networking and community building.
More updates and a full event schedule will be released soon. Stay tuned!
To reference last year's program, click here.
Plenary Speakers
Biography: An award-winning researcher and creative writer whose work focuses broadly on marginalized peoples and geographies, Sarah de Leeuw grew up and has spent most of her life in Northern British Columbia, including Haida Gwaii and Terrace. She holds a Canada Research Chair (Humanities and Health Inequities), is the Research Director of the Health Arts Research Centre and teaches in the areas of Indigenous peoples well-being and health humanities. Recognizing the reach of her interdisciplinary scholarship, in 2017 she was appointed to the Royal Society of Canada's College of New Scholars, Artists and Scientists.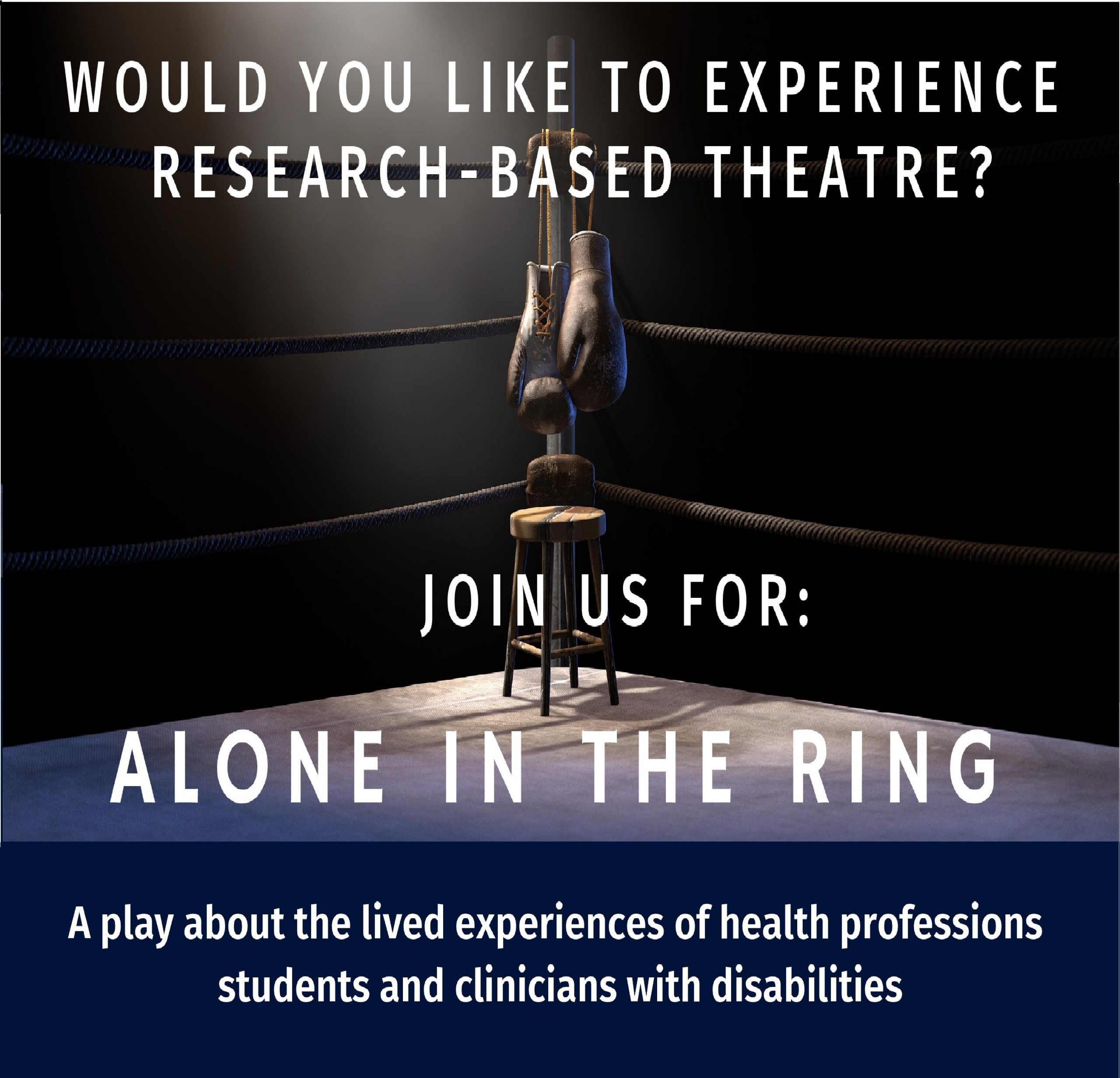 Alone in the Ring
Dr. Tal Jarus and her interdisciplinary research team have been using research-based theatre, a novel framework for creating and sharing knowledge, in order to share the findings from a study investigating the barriers students and clinicians with disabilities in health and human service professions experience. The ultimate goal is to increase equity, diversity, and inclusion in the health and human service professions and education. They have presented their play Alone in the Ring, which portrays the isolating experiences of clinicians with disabilities employed in the those professions ten times to over 800 audience members in a variety of settings, including the Peter Wall Institute for Advanced Studies, Rehabilitation Sciences Research Day, and CAOT-BC's Connect Day. Audience members have consistently praised the play's visceral impact, stating that it has changed their perspectives, asking what their role can be in creating change, and reiterating the need for further dialogue. Each performance is followed with a discussion at which Dr. Jarus and her team invite the audience to join the novel Inclusive Space Network to receive further updates on this important work. If you also want to join the network, you can reach them at inclusive.space@ubc.ca.