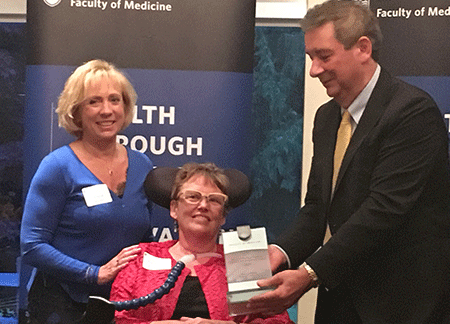 Joanna Bates, CHES' founding Director and Senior Scientist is the recipient of the 2019 Faculty of Medicine Bill and Marilyn Webber Lifetime Achievement Award, to acknowledge her significant contributions within the faculty.
---
Sevinj Asgarova, Research Coordinator at CHES, has successfully defended her thesis, Mothers' experiences of continuing their pregnancy after prenatally receiving a diagnosis of Down Sydrome and has now completed her PhD.
---
CHES Scholar and Clinical Educator Fellow Alumnus, Maria Hubinette has been appointed as the Assistant Dean, Equity, Diversity and Inclusion within the Faculty of Medicine.
---
Rose Hatala, Director of the Clinical Educator Fellowship Program, Co-coordinator of MHPE-Canada and CHES Scholar has been awarded the 2019 Medical Council of Canada Outstanding Achievement Award in the Evaluation of Clinical Competence. Read more.
---
CHES Member Ali Walzak is the recipient of the Clinical Faculty Award for Excellence in Clinical Teaching.
---
CHES Member Geoffry Blair is the recipient of the Provan Award for Surgical Teaching.
---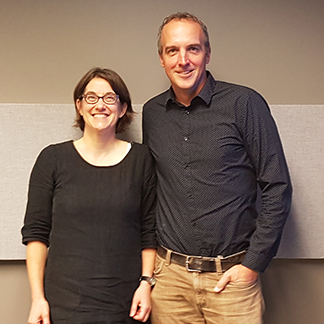 Teresa Green is the latest graduate of the Masters of Health Professions Education Program from the CHES site.
Visiting Scholar Maria Elvén has successfully defended her thesis, Clinical Reasoning Focused on Clients' Behaviour Change in Physiotherapy. Development and Evaluation of the Reasoning for Change Instrument. Maria attributes her time at CHES to the development of her research and her dissertation.
---
CHES' first PhD student, Robin Hopkins is the 2019 recipient of the A.J. Ersted Award for Specialized Pedagogy in Undergraduate Anatomy & Physiology.
---
We are pleased to welcome Laura Farrell as a CHES Scholar. Dr. Farrell is Assistant Dean Undergraduate Education for the Island Medical Program (IMP) and a Clinical Associate Professor in the Department of Medicine.