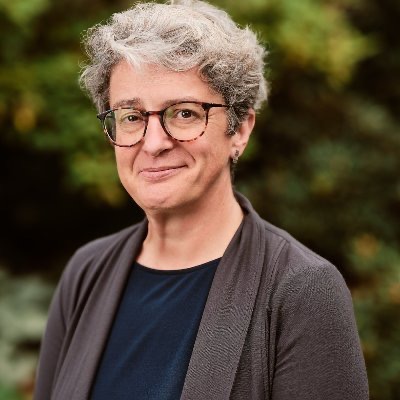 We Just Didn't Know! Going Beyond Reactive Calls for Justice to Structural Transformation
Michelle Stack, PhD
Associate Professor,
Department of Educational Studies
Date: Tuesday, October 12, 2021
Time: 12:00pm to 1:30pm
Zoom ID: For connection details, please email ches.communications@ubc.ca.
Abstract
As an educator, I want to believe that knowledge equals actions for a more just society, but has our understanding of the deadly impacts of structural oppression translated into the structural change needed?
In this talk, I will talk about what it means to move from episodic reactions that garner largescale attention (e.g. the murder of George Floyd) to a long-term commitment to addressing systemic oppression. The latter requires understanding of different historical, geopolitical and economic forms of structural oppression and how they are both dissimilar and interconnected (e.g. the role of eugenics in reinforcing racism and ableism). What does it mean to go beyond a checklist to transforming what and who we value and based on this how we structure and govern health care? Throughout the presentation, I will introduce examples of organizations that have stimulated structural change grounded in anti-oppressive practices. I will then open up a conversation about ways we can think about and galvanize structural change in health professions education.
Biography
Michelle Stack's central research interest concerns how people, knowledge and institutions are categorized and the influence of these categorizations on our ability to grapple with inequity. She is the inaugural Public Humanities award winner (2021), and a Peter Wall 2020-21 Scholar. She is an Associate Professor in the Department of Educational Studies. Recent publications include:
Global University Rankings and the Politics of Knowledge (Open Access Book)
Responding to the COVID-19 pandemic: University rankings or co-operatives as a strategy for developing an equitable and resilient post-secondary education sector?
---

The University of British Columbia Division of Continuing Professional Development (UBC CPD) is fully accredited by the Committee on Accreditation of Continuing Medical Education (CACME) to provide study credits for continuing medical education for physicians. This program meets the certification criteria of the College of Family Physicians of Canada and has been certified by UBC CPD for up to 15.0 Mainpro+ Group Learning credits. Each physician should claim only those credits accrued through participation in the activity. CFPC Session ID#: 195173-001.
RCPSC Accreditation
The CHES Cutting Edge Speaker Series is a self-approved group learning activity (Section 1) as defined by the Maintenance of Certification Program of the Royal College of Physicians and Surgeons of Canada.