Michelle Huebert
Operations Manager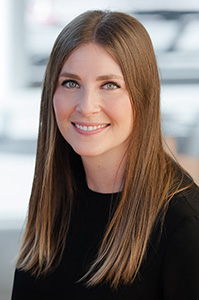 604-822-8578
michelle.huebert@ubc.ca
Michelle Huebert is the Operations Manager at the Centre for Health Education Scholarship (CHES). Involved in the planning, implementing, and coordinating of all non-academic activities of the Centre, she focuses on overseeing all administrative, human resources, and financial affairs for CHES.
Completing her Master's in Health Administration through the School of Population & Public Health at UBC, Michelle has an extensive background in operations, administration, and program planning.
In her time off, you can find her running on the Seawall, going to concerts, and exploring the vast food and wine scene of Vancouver.