Laura Nimmon, PhD
Scientist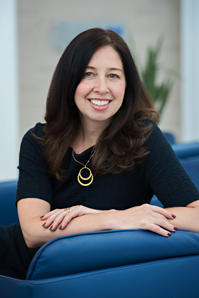 604-822-8573
laura.nimmon@ubc.ca
Full Publication List
Dr. Laura Nimmon is a Scientist at the Centre for Health Education Scholarship and an Assistant Professor in the Department of Occupational Science and Occupational Therapy.
Dr. Nimmon's program of research draws on social network theories and methodologies to situate the dyadic physician/patient relationship in broader set of social networks that patients draw on when making meaning of (and decisions about) their health. Keeping a focus on the patient, but broadening that focus beyond the spatially and temporally bound dynamic of the physician/patient encounter, Dr. Nimmon's work offers a new perspective on healthcare teams. Her research has implications for physician-patient communication, teamwork, patient as educators, healthcare delivery, relationship centered communication, and health advocacy.
Dr. Nimmon's research interests are an intersection of the mandate of The Centre for Health Education Scholarship to shape the theories and activities of learning in the health professions, and the values of the Department of Occupational Science and Occupational Therapy to improve care and services for people living with chronic illness and disability.
Dr. Nimmon's recent studies, funded by a SSHRC Insight Development Grant, The Arthritis Society's Young Investigator Salary Award, The Canadian Respiratory Research Network, The College of Physicians and Surgeons of British Columbia, and St. Paul's Foundation, have been conducted in the contexts of community based chronic disease care and end of life care.
In 2017, Dr. Nimmon was the recipient of the Society for Academic Continuing Medical Education Young Researcher Award. This award was based on her research originality, link to theory, methodological rigor, and importance in contributing to the literature of continuing professional development in the health sciences.
Prior to her introduction to health professions education scholarship, Dr. Nimmon taught as an adult literacy educator for 8 years in Ecuador, Italy, the United Arab Emirates, and with refugees in Canada. She has extensive experience teaching, creating curriculum, and evaluating students in various educational and sociocultural contexts. She collaborates with many scientists in Medicine on CIHR funded studies who seek to improve health professions education and patient care.
Publication Highlights
Nimmon, L., & Cristancho, S. When I say networks and systems. Medical Education. In press.
Larsen, D., Nimmon, L., Varpio, L. Cultural historical activity theory: The role of tools and tensions in medical education. AM Last page, Academic Medicine. In press.
Kahlke, R., Bates, J., & Nimmon, L. (2018). When I say… sociocultural learning theory. Medical Education.
Nimmon, L., Bates, J., Kimel, G. & Lingard, L. (2018). Patients with heart failure and their partners with chronic illness: interdependence in multiple dimensions of time. Journal of Multidisciplinary Healthcare, 11, 175-186.
Nimmon, L. & Regehr, G. (2017). The complexity of patients' health communication social networks: A broadening of physician communication. Teaching and Learning in Medicine, 1-15.
Nimmon, L. & Stenfors-Hayes, T. (2016). The "handling" of power in the physician-patient encounter: Perceptions from experienced physicians. BMC Medical Education, 16(114), 1-9.
Nimmon, L., Paradis, E., Schrewe, B., Mylopoulos, M. (2016). Integrating theory into qualitative medical education research. Journal of Graduate Medical Education, July, 8(3), 437-438.