Laura Nimmon, PhD
Scientist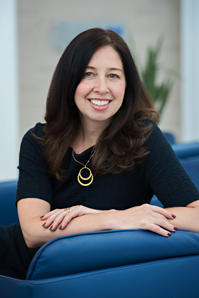 604-822-8573
laura.nimmon@ubc.ca
Full Publication List
Dr. Laura Nimmon is a Scientist at the Centre for Health Education Scholarship and an Assistant Professor in the Department of Occupational Science and Occupational Therapy, Faculty of Medicine, University of British Columbia.
Healthcare is never enacted in isolation. Patients and healthcare providers are each connected to a complex (and sometimes overlapping) set of networks of family, friends, colleagues and systems that support and shape the delivery and experience of healthcare. Dr. Nimmon's primary interest is in making the influence of these social networks visible within the educational and clinical practices of the health professions to enable health practitioners to learn more effectively and act more sensitively when interacting with patients and colleagues. Using contemporary social network theories and critical theories that illuminate the cultural meaning and social fabric of relationships, her research explores three inter-related themes: (1) How patterns of power relationships shape teamwork, (2) How institutional and community networks interface to generate patients' meaning of their health, and (3) How formal (instructors, supervisors) and informal (peers, friends, family) social networks influence learning across the continuum of health professions education and practice.
Dr. Nimmon's research is funded by various agencies, such as tri-council funding bodies (SSHRC; CIHR), hospital foundations (St. Paul's Foundation), traditionally clinical/disease oriented funding agencies (CRRN; The Arthritis Society), and professional and regulatory bodies (CPSBC; RCPSC). Her studies are primarily conducted in end of life care and chronic disease care teamwork settings.
Dr. Nimmon also brings new theoretical lenses to bear on the pressing questions in the field, translating and applying these theories so that others can see anew, and enlarge their own scholarly approaches. She has published a series of conceptual papers in premier health professions education journals. She also supervises graduate students and health professions educators on a range of research topics relevant to health professions education, such as IMG selection, empathy retention, psychological safety, faculty development, disability and inclusion, identity formation, and remote simulation.
In 2017, Dr. Nimmon was awarded the Society for Academic Continuing Medical Education (SACME) Young Researcher Award. This international recognition was based on her research originality, link to theory, methodological rigor, and importance in contributing to the literature of continuing professional development in the health sciences.
Publication Highlights
Paradis, E., Nimmon, L., Whitehead, C. Wondimagegn, D. (In press). Critical theory. Philosophy of Science Series, Academic Medicine.
Hsiang-Te Tsuei, S., Lee, D., Ho, C., Regehr, G., Nimmon, L. (In press). Exploring the construct of psychological safety in medical education. Academic Medicine.
Rawal, S., Strahlendorf, C., Nimmon, L. (In press). Challenging the myth of the attrition of empathy in pediatrics residents. Medical Education.
Nimmon, L., Artino, A., Varpio, L. (2019). Social network theory in interprofessional education: Revealing hidden power. Journal of Graduate Medical Education, 11(3), 247-250.
Larsen, D., Nimmon, L., Varpio, L. (Published ahead of print, April 2019). Cultural historical activity theory: The role of tools and tensions in medical education. AM Last page, Academic Medicine.
Nimmon, L., Kimel, G., Lingard, L. Bates, J. (2019). Can a complex adaptive systems perspective support the resiliency of the heart failure patient – informal caregiver dyad? Current Opinion in Supportive and Palliative Care. 31(1), 9-13.
Nimmon, L., & Cristancho, S. (2019). When I say networks and systems. Medical Education. 53(4), 331-333
Buckley, H., Steinert, Y., Regehr, G., Nimmon, L. (2019). When I say community of practice. Medical Education. 53(8), 763-765.
Kahlke, R., Bates, J. Nimmon, L. (2019). When I say sociocultural learning theory. Medical Education. 53(2), 117-118.
Nimmon, L. & Regehr, G. (2018). The complexity of patients' health communication social networks: A broadening of physician communication. Teaching and Learning in Medicine. 30(4), 352-366.
Nimmon, L., Bates, J., Kimel, G. & Lingard, L. (2018). Patients with heart failure and their partners with chronic illness: interdependence in multiple dimensions of time. Journal of Multidisciplinary Healthcare, 11, 175-186.
Nimmon, L. & Stenfors-Hayes, T. (2016). The handling of power in the physician-patient encounter: Perceptions from experienced physicians. BMC Medical Education, 16(114), 1-9.
Nimmon, L., Paradis, E., Schrewe, B. & Mylopoulos, M. (2016). Integrating theory into qualitative medical education research. Journal of Graduate Medical Education, July, 8(3), 437-438.