Ian Scott, MD, MSc, DOHS, CCFP, FRCPC, FCFP
Director
Scientist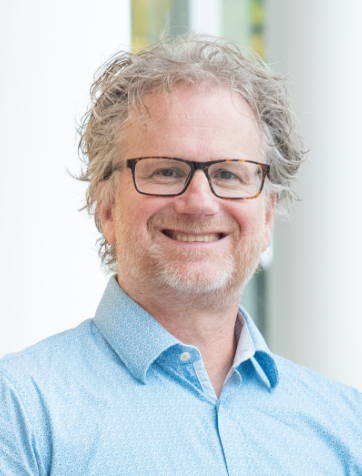 604-822-8970
ian.scott@familymed.ubc.ca
Full Publication List
Ian Scott is the Director of CHES. He is an Associate Professor in the Department of Family Practice and is the Academic Co-Director of the ALDP program at UBC and the Director of the Clinical Decision Making (CDM) course in the undergraduate MD Program at UBC. Ian is also the chair of number of committees at the College of Family Physicians of Canada (CFPC). His research interests are in Medical Student career choice, practice patterns of newly graduated Family Physicians and recall enhanced learning. Ian has an MD and a Masters in Health Research Methodology from McMaster University and is certified by both the College of Family Physicians of Canada in Family Medicine and the Royal College of Physicians and Surgeons of Canada in Public Heath and Preventive Medicine.
Research Interests
Recall Enhanced Learning
Impact of Learners on Quality of Care
Medical student career choice
Clinical Decision Making
Curriculum Design
Science of learning/science of teaching
Photovoice
Awards
Postgraduate Teaching Award (UBC), Department of Family Practice Greater Vancouver (2013-2014)
British Columbia College of Family Physicians Research Award, BC College of Family Physicians (2012)
Ian McWinney Family Medicine Teacher of the Year Award, College of Family Physicians of Canada (2011)
Award of Excellence, College of Family Physicians of Canada (2010)
Publication Highlights
Scott, I. Beyond "Driving": The Relationship Between Assessment, Performance, and Learning. Medical Education (June 2019 in press)
Lavergne MR, Scott I, Mitra G, Snadden D, Blackie D, Goldsmith LJ, Rudoler D, Hedden L, Grudniewicz A, Ahuja M, Marshall EG. (2019). Regional differences in where and how family medicine residents intend to practice: A cross-sectional survey analysis. CMAJ Open 7:E124-E130; published online February 28, 2019, doi:10.9778/cmajo.20180152
Scott, I; Gingerich, A; Eva, K. Twelve tips for dealing with uncertainty when assessing learners. Med Teach. 2018 Oct 9:1-7.
Mitra, G; Gowans; M; Wright B; Brenneis, and I Scott; Predictors of Rural Family Medicine Practice in Canada Canadian Family Physician 2018; 64:588-596
Scott, I. Choice in Medical Education. Medical Education 2017; 51(8); 779–781