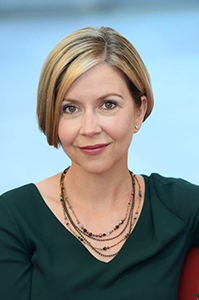 (People), Places, and Things: Insights from Sociomaterial Studies of Medical Education
Anna MacLeod, PhD
Professor and Director, Education Research
Faculty of Medicine, Dalhousie University
Date: Wednesday, November 20, 2019
Time: 12:00pm to 1:30pm (feel free to bring a bagged lunch)
Locations:
Life Sciences Centre 1312 CMR* (host venue)
*Please note the new location for Research Rounds
DHCC 2230
RJH CA 120
NHSC 9-374
Remote:
Abstract
Medical education involves a complex array of people, places and things. We are health professionals, scientists, and teachers. We work in classrooms, clinics, operating suites, community centers, in rural and urban areas. We use our eyes and ears, even sometimes our intuition; but, we also use cellphones, notebooks, cadavers, stethoscopes, laptops and textbooks. While people are critically important in medical education, clearly our work is not a solely human endeavor.
Previously unexplored insights are possible when we engage in scholarly work that acknowledges the diversity of humans and non-humans involved in medical education—in other words, a sociomaterial approach. Sociomateriality is an umbrella term for research approaches that decenter people to allow for a deeper exploration of the messy relationship between people and things.
This presentation will share insights from three in-depth, sociomaterial studies exploring: 1) the technologies of distributed medical education; 2) mannikin-based simulation; and, 3) the role of cadavers in education.
Biography
Anna MacLeod is a Professor in Continuing Professional Development and the Department of Medicine in the Faculty of Medicine at Dalhousie University. She holds adjunct appointments at St. Francis Xavier University, Acadia University, and the University of Toronto. Elected to the Royal Society of Canada's College of New Scholars in 2018, she is known for her innovative, theory-informed approaches to investigating medical education. Anna has held uninterrupted Tri-Council funding for her medical education research since 2011. She is committed to bringing a critical social science perspective to the study, design, and delivery of medical erudition locally, nationally and around the world.



The University of British Columbia Division of Continuing Professional Development (UBC CPD) is fully accredited by the Committee on Accreditation of Continuing Medical Education (CACME) to provide study credits for continuing medical education for physicians. This program meets the certification criteria of the College of Family Physicians of Canada and has been certified by UBC CPD for up to 15 (1.5 per session) Mainpro+ Group Learning credits. Each physician should claim only those credits accrued through participation in the activity.

RCPSC Accreditation
CHES Research Rounds is a self-approved group learning activity (Section 1) as defined by the Maintenance of Certification Program of the Royal College of Physicians and Surgeons of Canada.