Dr. Paris-Ann Ingledew
Navigating the Internet to Improve Patient and Physician Collaboration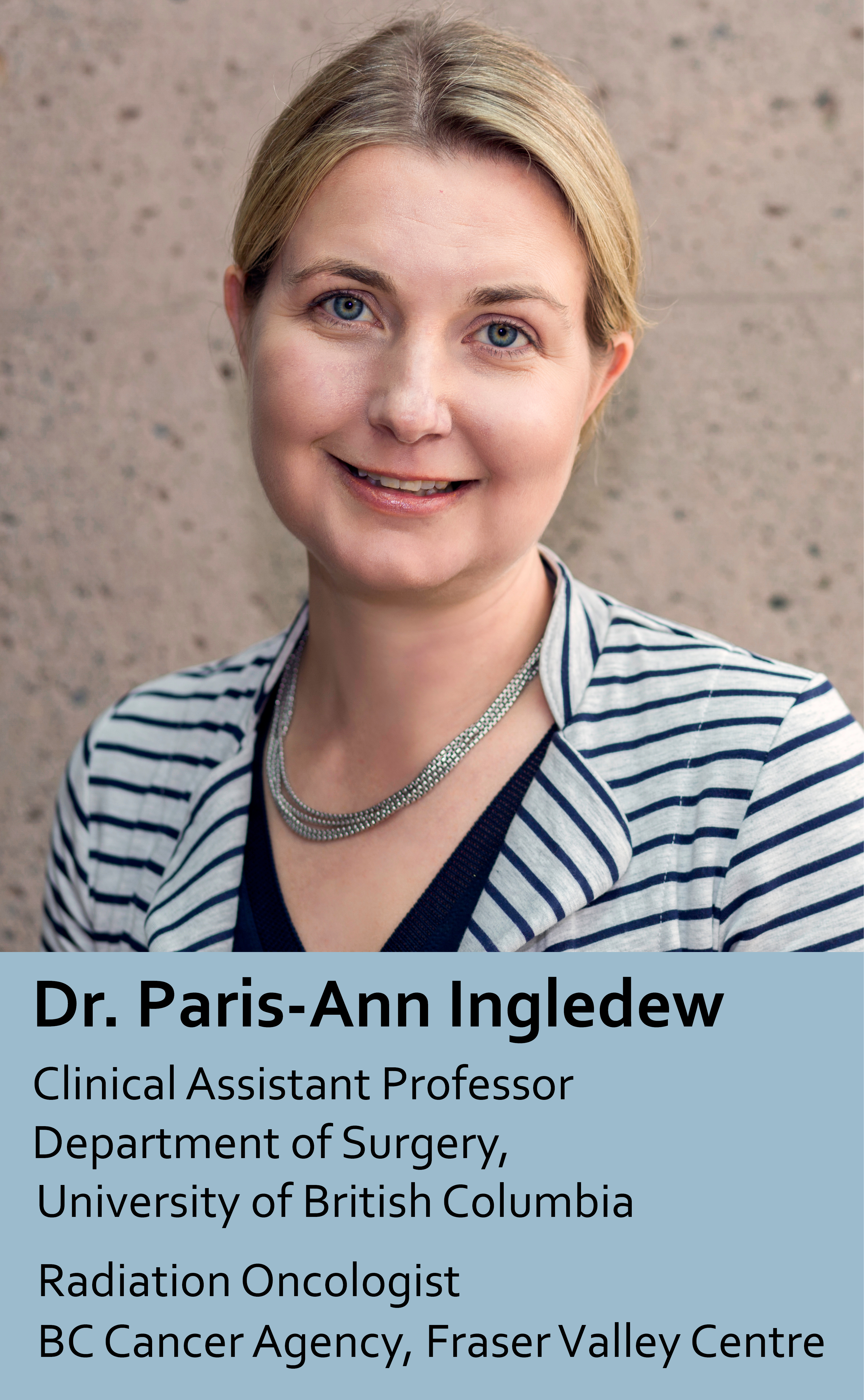 Date: Wednesday, June 15, 2016
Time: 12:00pm to 1:30pm (Lunch will be served at DHCC)
Locations:
DHCC 2267
IRC 305
CSB V2-220
PHRM 3321
MSB 107
RJH CA 120
KGH CAC 237
NHSC 9-374
Surrey Central City (Manning Room 4109)
Abstract
In order for patients and physicians to engage in models of shared decision making, it is essential for physicians to be able to understand and integrate the baseline knowledge of patients into each encounter. Increasingly patients are turning to the Internet to gain knowledge about their medical problems. While the Internet provides an infinite information resource, it may be difficult for patients to make judgments about the quality of the information. A potential way to improve patient and physician interactions is to define competencies related to the ability of physicians to aid patients in the interpretation and translation of web-based materials.
As a starting point for a program of research designed to articulate best practices related to patient education, we have developed a framework that can be used by physicians and patients to evaluate web-based resources. Drawing on the principles of design-based research, we iteratively developed and evaluated a tool that may be used by both physicians and patients to evaluate the quality of web-based resources. This research results in articulation of broad categories that may be useful for the assessment of the quality of web-based materials, and informs a larger program of research which will define the skills required by physicians to collaborate with patients, in interpretation of and evaluation of web-based materials.
Biography
Dr. Paris-Ann Ingledew is a Clinical Assistant Professor in the UBC Department of Surgery and a Radiation Oncologist at the BCCA-Fraser Valley Centre. She completed her MD and residency at the University of British Columbia. More recently, working at UBC's CHES with research mentoring from Dr. Glenn Regehr, she completed her Masters in Health Professions Education at the University of Illinois Chicago. She regularly supervises medical students and residents in both clinical and research contexts. Her current research interests are focused on the physician competencies related to patient education and projects related to oncology education in the undergraduate medical setting.
Accreditation:
As an organization accredited to sponsor continuing medical education for physicians by the Committee on Accreditation of Continuing Medical Education (CACME), the UBC Division of Continuing Professional Development designates this educational program as meeting the accreditation criteria of the College of Family Physicians of Canada for up to 1.5 Mainpro-M1 credits. This program is an Accredited Group Learning Activity eligible for up to 1.5 Section 1 credits as defined by the Maintenance of Certification program of the Royal College of Physicians and Surgeons of Canada. This program has been reviewed and approved by UBC Division of Continuing Professional Development. Each physician should claim only those credits he/she actually spent in the activity.