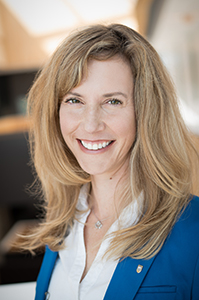 Multisource Feedback in Competency-Based Education
Dr. Kerry Wilbur
Associate Professor
Executive Director, Entry-to-Practice Education
Faculty of Pharmaceutical Sciences
The University of British Columbia
Date: Wednesday, February 19, 2020
Time: 12:00pm to 1:30pm (feel free to bring a bagged lunch)
Locations:
Life Sciences Centre 1312 CMR (host venue)
DHCC 2230
RJH CA 120
NHSC 9-374
Remote:
Abstract
Competency-based education has been widely adopted as a training framework for different health professions throughout the world. It is increasingly recognized that optimal student assessment in competency-based education necessitates multiple perspectives through repeated observations over time. In the workplace-based curriculum, the assessor pool may be expanded to include insights from the mixed-discipline practitioners with whom trainees interact when engaged in patient care. In this talk, I will review our current understanding of how both trainees and clinicians alike view such feedback and associated processes and explore the future of multisource feedback in health professional education.
Biography
Dr. Kerry Wilbur is an Associate Professor at UBC's Faculty of Pharmaceutical Sciences and is responsible for Entry-to-Practice Education (Executive Director). Her professional degree training is from Dalhousie University (Bachelor of Science, Pharmacy, and an Accredited Canadian Hospital Pharmacy Residency) and the University of British Columbia (UBC, Doctor of Pharmacy). She obtained a Masters of Science in Public Health from the School of Tropical Medicine and Hygiene at the University of London and is currently enrolled in the PhD program at the School of Health Professions Education at Maastricht University. Dr. Wilbur was a team-based hospital pharmacist and clinical supervisor of graduate pharmacy student trainees prior to entering a full-time academic position. She formed part of the founding faculty for the first College of Pharmacy in the country of Qatar and was Associate Dean of Academic Affairs prior to her repatriation. Her research interests intersect workplace-based learning, interprofessional education, and global health.



The University of British Columbia Division of Continuing Professional Development (UBC CPD) is fully accredited by the Committee on Accreditation of Continuing Medical Education (CACME) to provide study credits for continuing medical education for physicians. This program meets the certification criteria of the College of Family Physicians of Canada and has been certified by UBC CPD for up to 15 (1.5 per session) Mainpro+ Group Learning credits. Each physician should claim only those credits accrued through participation in the activity.

RCPSC Accreditation
CHES Research Rounds is a self-approved group learning activity (Section 1) as defined by the Maintenance of Certification Program of the Royal College of Physicians and Surgeons of Canada.