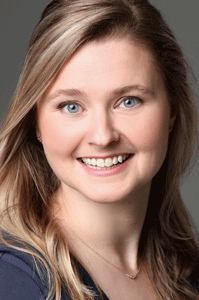 The Fatigue Paradox: Exploring Fatigue as a Social Construct Across the Medical Education Continuum
Taryn Taylor, MD, PhD, FRCSC
Assistant Professor, Department of Obstetrics & Gynecology, London Health Sciences Centre
Scientist
Centre for Education Research & Innovation
Schulich School of Medicine & Dentistry
Western University
Date: Wednesday, December 11, 2019*
*Please note this session is one week earlier than the usual timing of Rounds
Time: 12:00pm to 1:30pm (feel free to bring a bagged lunch)
Locations:
Life Sciences Centre 1312 CMR* (host venue)
*Please note the new location for Research Rounds
DHCC 2230
RJH CA 120
NHSC 9-374
Remote:
Abstract
Despite a significant body of research that explores the complex interplay of physician work hours, prolonged sleep deprivation and patient outcomes, it remains unclear whether a tired physician is necessarily unsafe. The existing literature is fraught with limitations. Most research assumes that fatigue is exclusively a result of sleep deprivation, with little consideration of the socially constructed nuances of fatigue in medical training and practice. Yet understanding fatigue as a social construct and appreciating how this may evolve across the medical education continuum can inform interventions aimed at solving the problem of fatigued physicians. For example, Fatigue Risk Management (FRM) is the latest potential solution, which has been used in other high-stakes, 24/7 industries such as aviation and military. In such contexts, FRM frameworks assume a shared understanding of fatigue as an occupational hazard. The conflicting literature is one indication that medicine may not share the same premise. Thus, meaningful adaptation of FRM in our context first requires a much clearer sense of how fatigue is understood. Over the past several years, I have studied how medical students, residents, physicians and nurses variably grapple with, make sense of, and attend to workplace fatigue in medicine. This presentation will map out my program of research, with special attention to our most recent study, in which we describe a prevailing fatigue paradox that sustains contradictory perspectives about the significance of fatigue.
Biography
Taryn S. Taylor, MD, PhD, FRCSC completed medical school and residency in Obstetrics & Gynecology at Western University. During her residency training, she completed a PhD in Health Professions Education through Maastricht University, the Netherlands as a Clinician Investigator Program trainee. In 2017, her doctoral thesis entitled "Exploring Fatigue as a Social Construct: Implications for Work Hour Reform in Postgraduate Medical Education" was recognized by the largest international conference in medical education, the Association of Medical Education of Europe, with the PhD prize for best doctoral research. Dr. Taylor subsequently completed a Senior Fellowship in Simulation Education through the Department of Innovation in Medical Education and the University of Ottawa Skills and Simulation Centre. Presently she is an Assistant Professor in the Department of Obstetrics & Gynaecology, London Health Sciences Centre and a Scientist at the Centre for Education Research & Innovation (CERI), Schulich School of Medicine & Dentistry.
As an academic generalist in Obstetrics & Gynaecology, Dr. Taylor enjoys finding new ways of engaging trainees and optimizing the clinical learning environment to ensure exemplary training and patient care. Her clinical practice includes general obstetrics and primarily office-based gynaecology.
In her CERI Scientist role, Dr. Taylor has continued to develop her research program exploring the nature and implications of fatigue in the clinical performance of physicians and trainees. Further research interests include: novel approaches to simulation-based research, social resilience and change management approaches such as positive deviance.

The University of British Columbia Division of Continuing Professional Development (UBC CPD) is fully accredited by the Committee on Accreditation of Continuing Medical Education (CACME) to provide study credits for continuing medical education for physicians. This program meets the certification criteria of the College of Family Physicians of Canada and has been certified by UBC CPD for up to 15 (1.5 per session) Mainpro+ Group Learning credits. Each physician should claim only those credits accrued through participation in the activity.

RCPSC Accreditation
CHES Research Rounds is a self-approved group learning activity (Section 1) as defined by the Maintenance of Certification Program of the Royal College of Physicians and Surgeons of Canada.