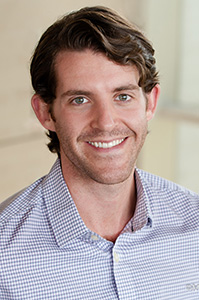 Dr. Tristen Gilchrist
Clinical Educator Fellow
tristen.gilchrist@ubc.ca
Dr. Tristen Gilchrist is a Clinical Educator Fellow at CHES. He completed medical school and his internal medicine residency at the University of British Columbia, and is currently completing a General Internal Medicine Fellowship. During internal medicine training, Dr. Gilchrist had the privilege of being a Chief Medical Resident, which provided endless opportunities to teach medical students and residents while also permitting a glimpse of the administrative inner-workings of postgraduate training. Prior to
medicine, Dr. Gilchrist completed a Bachelor of Science in Chemistry at Simon Fraser University.
Outside of medicine and CHES, Tristen is a travel enthusiast who has so far visited 29 countries across four continents. He enjoys skiing, curling, cycling, and running, and has a keen interest in craft beer.