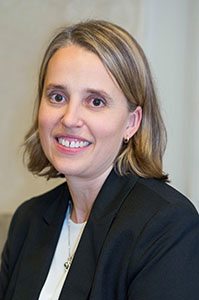 Dr. Heather Buckley
Clinical Educator Fellow
604-875-4111 (ext. 69097)
heather.buckley@ubc.ca
Dr. Heather Buckley graduated with her medical degree from the University of British Columbia (UBC) and completed her residency in Family Medicine at the University of Western Ontario. Dr. Buckley has practiced family medicine in both Ontario and British Columbia. She has tutored in the UBC Vancouver Fraser Medical Program for the past 10 years, and is excited to be starting her Master of Health Professions Education at Maastricht University and the Clinical Educator Fellowship Program at CHES.
Outside of medicine, Dr. Buckley enjoys drinking coffee at all hours of the day, spending time with her husband and three children, and watching them chase after their St. Bernard.